Admission Requirements
Our students are typically at the top of their high school graduating classes with scores in the 95th percentile on the SAT or ACT – plus they have taken a lot of high school science, math and English. We expect all incoming freshmen to meet the following high school course requirements:
4 years English
4 years Mathematics
2 years Social Sciences
1 year Biology*
1 year Chemistry
1 year Physics* 
Minimum test scores from either the SAT of 500 EBRW & 550 Math or ACT 21 English & 24 Math. Consideration is also given to your class rank, grades and the strength of your curriculum. 
We also take into account your involvement in student activities, such as student clubs, student government and music. We have an active fraternity/sorority system, more than 90 clubs and student organizations and NCAA Division III athletic teams. 
*Students who haven't taken biology or physics can take an online course through Rose-Hulman over the summer to meet the requirement. Learn more about Physics 090 and Environmental Science.
Okay, maybe it's not really a watersports paradise.
So yeah, we might not be able to water ski here, but we aren't bored. There's a ton of stuff going on all the time. From 90+ clubs (Robotics club, anyone? How about paintball? Or swing dancing?), to athletics and intramurals, performing arts, residence life and cool events hosted by the student activities office.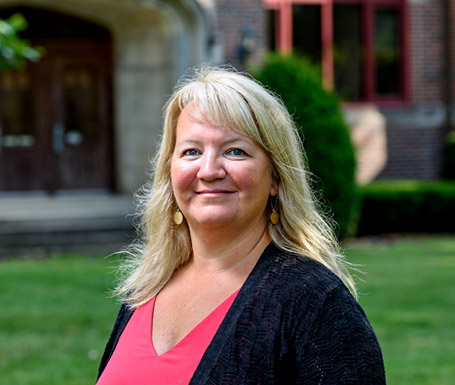 Lisa Norton
Lisa Norton has served as Dean of Admissions since 2013. She is a recipient of the President's Outstanding Service Award and has been an officer for the Indiana Association of College Admissions Counseling, including serving as its president.
Contact Us
Office of Admissions
Rose-Hulman Institute of Technology
5500 Wabash Avenue
Terre Haute, Indiana 47803
Phone: 800-248-7448
admissions@rose-hulman.edu