Admission Requirements
We expect all incoming freshmen to meet the following high school course requirements:
4 years English
4 years Mathematics
2 years Social Sciences
1 year Biology
1 year Chemistry
1 year Physics
Consideration is also given to your class rank, grades and the strength of your curriculum.
We also take into account your involvement in student activities, such as student clubs, student government and music. Additionally, we will be reviewing your letter(s) of recommendation and submitted essay. We have an active fraternity/sorority system, more than 90 clubs and student organizations and NCAA Division III athletic teams.
Important Update About Standardized Test Scores for Admissions
Because of health concerns associated with the COVID-19 pandemic, Rose-Hulman has implemented – at the recommendation of the Admissions and Standing Committee and with the endorsement of the Faculty Affairs Committee – an exception to our application for admission requirement of a standardized test score from either the ACT or SAT.
Rose-Hulman adheres to a holistic admission process and standardized test scores are reviewed together with other significant attributes including rigor of high school curriculum, subject mastery, intellectual competency, and personal character.
If a student is unable to participate in standardized testing, she or he will not be disadvantaged in consideration for admission to Rose-Hulman.
Applying as a transfer student
Ready to make a change? Learn more about requirements for transfer students applying to Rose-Hulman.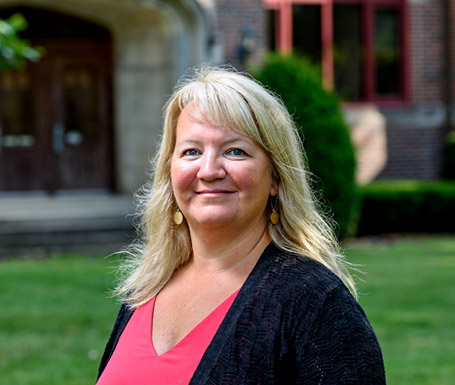 Lisa Norton
Lisa Norton has served as Dean of Admissions since 2013. She is a recipient of the President's Outstanding Service Award and has been an officer for the Indiana Association of College Admissions Counseling, including serving as its president.