Admission Requirements
Incoming students are expected to complete the following high school courses:
Four years of Mathematics
Four years of English
Lab sciences in Biology, Chemistry and Physics
Rose-Hulman has made an exception for standardized test score requirements for 2024. Students who do not submit standardized test scores will not be disadvantaged in consideration for admission to Rose-Hulman. Rose continues to embrace a holistic admission process and submitted standardized test scores are reviewed together with other significant attributes including rigor of high school curriculum, subject mastery, intellectual competency, and personal character.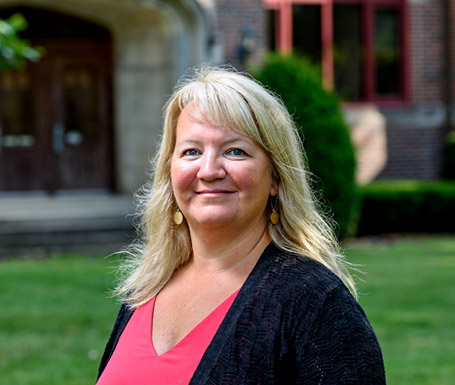 Lisa Norton
Lisa Norton has served as Dean of Admissions since 2013. She is a recipient of the President's Outstanding Service Award and has been an officer for the Indiana Association of College Admissions Counseling, including serving as its president.