Stay Connected With Rose-Hulman Through Our Publications
Follow the links below for the most recent issues of your favorite Rose-Hulman publications, as well as archives of past issues.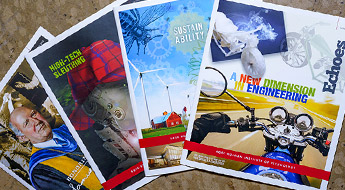 Echoes
Our alumni magazine keeps you up to date on Rose-Hulman activities and alumni achievements.
The Rose Thorn
Learn about Rose-Hulman through the eyes of our student writers in this weekly student newspaper.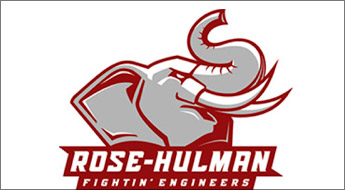 Monday Sports Release
Check out more of our publications!
Check out the latest material from our Admissions office, read past issues of Echoes and see what Homecoming is all about!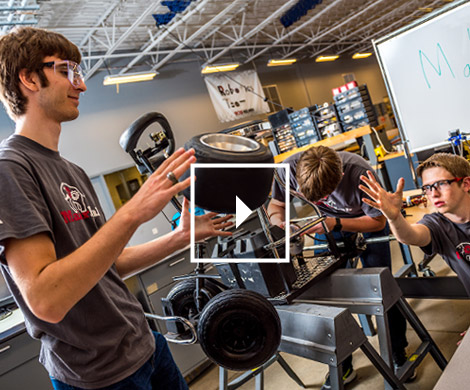 Where Innovation Meets Application
The Branam Innovation Center is a hub of activity for student teams, humanitarian design projects and other opportunities for hands-on work. Find out more about the one-of-a-kind collaborative environment at the BIC.
This Is Rose-Hulman
We're known for our rigorous academics—but life at Rose-Hulman isn't all work and no play. Get a sneak peek inside the country's #1 undergraduate engineering college.